NEW Bark-A-Wish dog July-Aug-Sept
Meet our NEW Bark-A-Wish recipient!
You can donate to Baby's fund anytime in the month of July – Aug- Sept at our facility or on our website.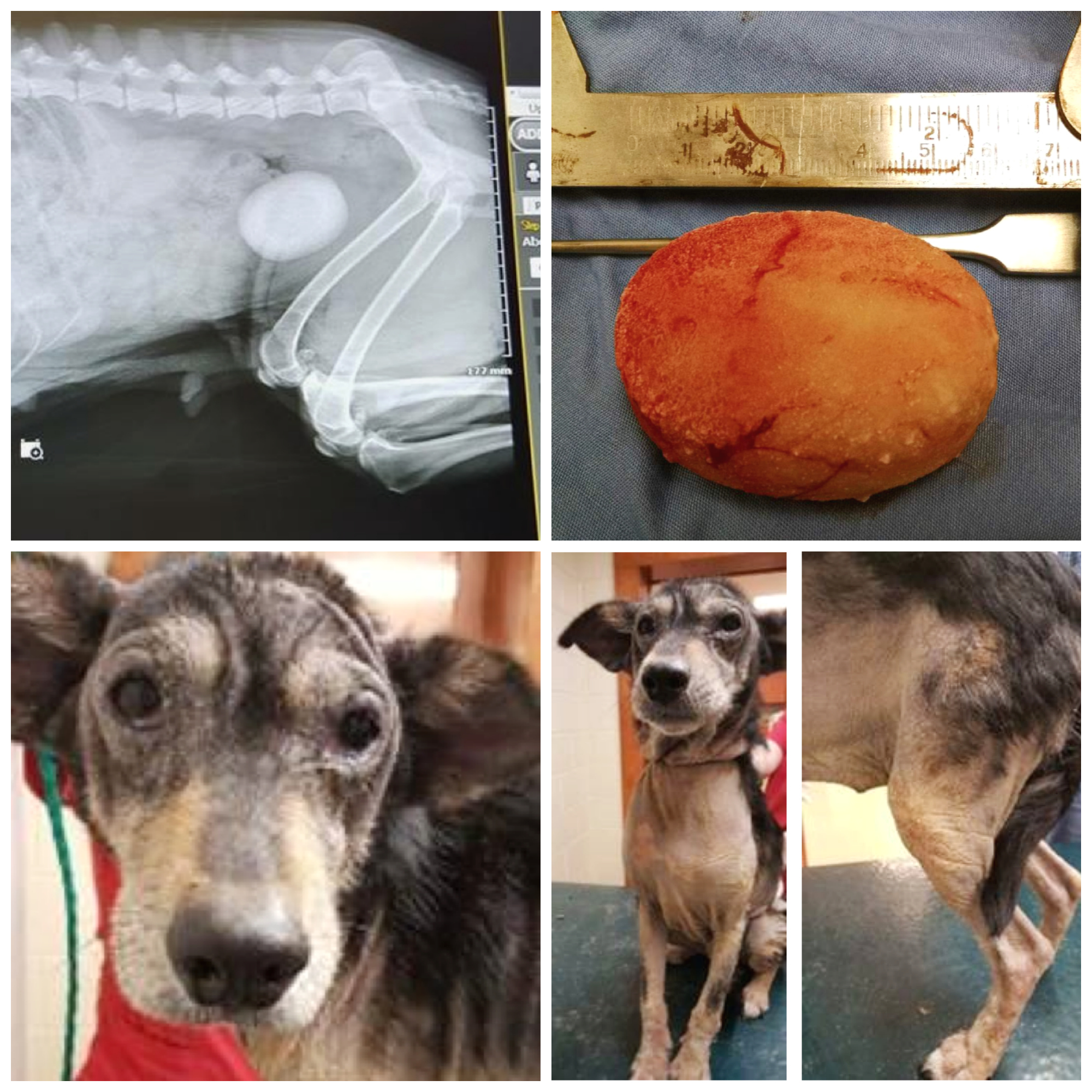 Young at Heat Shelter was contacted about this 11 year old dog that was in rough shape and needed rescue. She had been confiscated from a home of horrific conditions that was infested with roaches and fleas. It was obvious this poor girl had suffered years of fleas feasting on her skin! On top of that, she seemed to be having trouble urinated upon arrival to the shelter. After taking x-ray's they found a GIANT 2.5 inch bladder stone! The amount of discomfort from the flea bites alone is enough to make you cringe, but can you even imagine carrying around a bladder stone the size of a tennis ball!! Young at Heart immediately agreed to take her in and give this senior girl a lot of help and lots of TLC. She deserves a second change to know what the good life is all about! Despite all of her discomfort, Baby is friendly to everyone! She seeks out snuggles, attention and is just an absolute doll. She holds no grudge and is ready for the next part of her life – the best part! If you are interested in adopting Baby please contact Young at Heart 847.529.2025 http://www.adoptaseniorpet.com
Come in on Wednesdays for nail trims/nail grinding, ears, foot trims for donations 8am-5pm!!
Click here and go to our Bark-A-Wish page to read all about Baby and how you can help her today.
Every Wednesday from 9am-6pm in July/Aug/Sept we will feature these walk in services :
All for a donation toward our goal
You may also donate independently in our facility or on our website. Each quarter we will highlight a different dog from a local shelter that is in need of a costly procedure. If you know someone who you would like to nominate please email us the information.