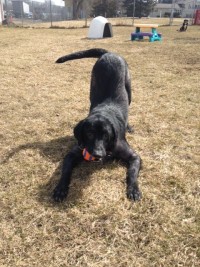 Canines are social animals by nature and thrive when allowed to frolic and play with each other. At daycare's or play school, dogs are under supervision while playing in there assigned play-groups according to their size and temperament.
At Fur the Love of Dogs we offer the most unique dog daycare in our area. Cage free, outside and in a park like setting. Our fur friends will enjoy a vigorous morning of play with lots of toys, chasing, socializing and belly rubs. The full day can consist of 7 hours of group play with a lunch time, if requested, and a rest period. When it's time to pick up your fur friend, they will be tired, hungry and ready to settle in for the evening.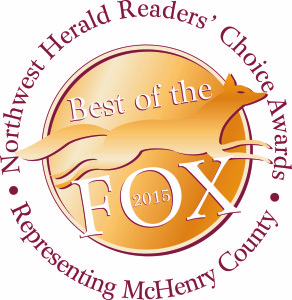 VOTED ONE OF THE BEST DOG DAYCARES IN MCHENRY COUNTY THIRD YEAR IN A ROW 2013,2014,2015,2016!
MONTHLY SPECIALS
JANUARY 2018
*2018 IS THE YEAR OF THE DOG ON THE CHINESE CALENDAR!
**BUY 10 day package and get one day FREE (must use all days by February 29th, 2018
*NATIONAL TRAIN YOUR DOG MONTH! CHECK OUT OUR TRAINING PAGE FOR UP COMING CLASSES
FEBRUARY
*CABIN FEVER WEEK
-February 5TH – 10TH, 2018 $20.00 EACH DAY SPECIAL EVENT
*MONDAY – TBA
*TUESDAY – TBA
*WEDNESDAY – TBA
*THURSDAY – TBA
*FRIDAY – TBA
*SATURDAY – TBA
*FEBRUARY 14TH, 2018 Happy Valentine Day!
-Secret admirer from your dogs BBF
-$20.00 daycare
*FEBRUARY 20TH, 2018 LOVE YOUR PET DAY
-$20.00 DAYCARE FOR ALL LOVED PETS!
MARCH
– BUY ANY DAYCARE PACKAGE AND GET A FREE SATURDAY
_______________________________________________________________________
Who Needs Daycare?
Dog Daycare Policies
To ensure the well being and comfort of your pet and our staff, the following rules and regulations are in place for all of our guests.
All dogs must have up to date vaccinations. Owners must submit written proof of distemper/parvovirus(DHLLP), Rabies and Bordetella vaccinations. Rabies is required for puppies over 4 months of age.
All dogs must be on heart-worm medication and flea and tick prevention year round.
All dogs must be in good health upon admission. All dogs must be free from any condition which could potentially jeopardize other guests. Owners will certify their dog(s) are in good health and have not been ill with a communicable condition in the last 30 days. Dogs that have been ill with a communicable condition in the last 30 days will require a veterinarian release of health to be admitted or re-admitted.
We encourage the spaying and neutering of your pet to eliminate hormone-driven behavior, but we also realize that some situations are unique. Please feel free to speak with a representative of Fur the Love of Dogs if necessary.
All dogs must pass our temperament evaluation to enter our daycare. Dogs will be given a one hour evaluation prior to admittance. Note: Personality Testing is done on Monday-Saturday at 1pm or 2:30pm please call in advance to set your evaluation appointment.
All dogs must be non-aggressive and non-protective of food or toys. Owner will sign an agreement that their dogs have not harmed or shown any aggressive or threatening behavior towards any person or other dogs.
All dogs must wear a flat collar with identification tags attached.
Aggressive or dangerous behavior is grounds for dismissal.
Should an emergency arise where a dog is unable to be picked up the dog will be kept at our facility with the our overnight rate applied at the owner's expense.
New Client Forms
Proof of vaccinations may be faxed to (815) 675-9718.
Dog Daycare Rates
Building a positive social behavior and confidence at Fur the Love of Dogs, daycare is available weekdays from 7am to 7pm and Saturday's 8am to 5pm. Reservations are encouraged but not necessary. We ask that your fur friends be picked up between 6pm and 7pm. There will be a $1.00 charge for every minute past 7pm. Ask us about our multi dog discounts.
| | | |
| --- | --- | --- |
| Dog Daycare Packages | Full Time(4 hours or more) | Part Time(Up to 4 hours) |
| One Day | $25.00 | $17.00 |
| Second Dog | $21.00 | |
| With Grooming | $15.00 | |
| Five Day Package* | $120 @ ($24.00/Day) | $80 @ ($16.00/Day) |
| Ten Day Package* | $225 @ ($22.50/Day) | $153 @ ($15.30/Day) |
| Twenty Day Package* | $400 @ ($20.00/Day) | $280 @ ($14.00/Day) |
*All multi day packages can be used at your convenience